Cooking at Home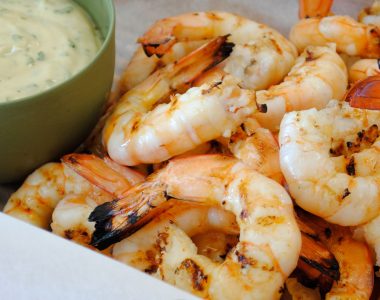 Ingredients
2 tablespoons rice bran oil
1 1/2 tablespoons fresh lime juice
2 teaspoons fish sauce
1 tablespoon caster sugar
1 tablespoon Kikkoman Teriyaki Marinade & Stir Fry Sauce
24 green king prawns, peeled and deveined, leaving tails intact
Kikkoman sauce used in this recipe

Teriyaki Marinade & Stir Fry Sauce
TOTAL TIME
50mins Cook time
5mins Prep time
45mins
Teriyaki Prawns
Method
Whisk together the marinade ingredients. Place the prawns in a flat non-metallic dish and pour over the marinade mixture. Cover, and place in refrigerator for 1/2 hr.
Preheat the barbecue on high. Remove prawns from marinade, and pat dry with paper towel to prevent burning. Place on pre-heated barbecue, turning and basting occasionally with the Marinade. Cook for about 3 minutes or until prawns begin to curl and change colour.
Transfer to a serving dish. Serve immediately.
Print this recipe