Cooking at Home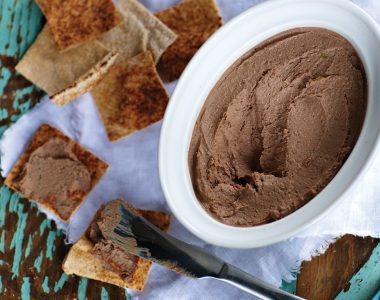 Ingredients
500g chicken livers
2 cups (500mL) milk
1 teaspoon (5mL) vegetable oil
1 tablespoon (20mL) butter
60mL spring (green) onions, finely chopped
2 teaspoons (10mL) fresh ginger, finely chopped
2 tablespoons (40mL) Kikkoman Naturally Brewed Soy Sauce
1 teaspoon Chinese Five Spice
2 tablespoons (40mL) milk, extra
Kikkoman sauce used in this recipe

Naturally Brewed Soy Sauce
TOTAL TIME
30min Cook time
15min Prep time
15min
Chicken Liver Pate with Five Spice
Method
Soak chicken livers in the 2 cups milk for 30 minutes to help remove any impurities. Remove from milk, drain and remove any sinews and fat. Discard milk.
Heat oil and butter in a large fry pan over a medium-high heat and add the chicken livers.
Saute for 1 minute, turning once, until they begin to brown. Do not overcook.
Add the green onions and ginger. Saut_ for 1 minute then add the Kikkoman soy sauce, Chinese Five Spice and the 2 tablespoons milk. Continue to cook for 4 or 5 minutes more, until the livers are cooked but still slightly pink inside.
Remove from the heat and allow the livers too cool to room temperature.
Once cooled add the then process the mixture in a food processor until smooth, add mixture to a serving dish and refrigerate until required.
Key tip
Serve in a bowl with thin slices of toast or crispbread.
Print this recipe