Cooking at Home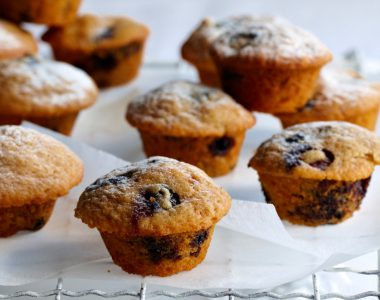 Ingredients
2 cups (300g) self-raising flour
3/4 cup (150g) firmly packed brown sugar
150g fresh or frozen blueberries
1 egg, lightly beaten
3/4 cup (180mL) buttermilk
1/2 cup (125mL) vegetable oil
3 tsp Kikkoman Naturally Brewed Soy Sauce
Kikkoman sauce used in this recipe

Naturally Brewed Soy Sauce
TOTAL TIME
45min Cook time
25min Prep time
20min
Blueberry Muffins
Method
Grease 6-hole (3/4 cup/180mL capacity) or 30 mini-size muffin pans.
Sift dry ingredients into a large bowl.
Stir in remaining ingredients and spoon mixture into the prepared pan.
Bake in a moderately hot oven (200°C/fan forced 180°C) for 20-25 minutes (large muffins) or 10-12 minutes (mini muffins) until an inserted skewer comes out clean.
Print this recipe