Hideo – Choose Kikkoman for Authentic 'Umami' Flavour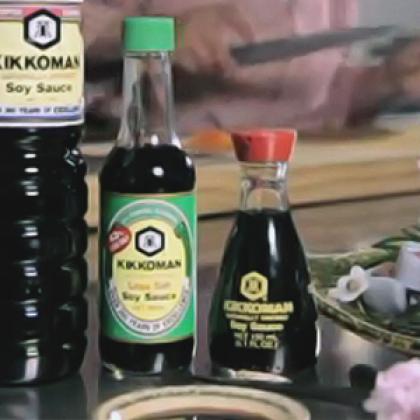 Sushi and Kaiseki Master Chef, author and Sydney Seafood School teacher Hideo Dekura has written books on sushi, sashimi, teppanyaki and Japanese cookery and was the 2007 recipient of the prestigious Award for Service to Japanese Food Culture. He also gives demonstrations, lectures and classes in traditional Japanese Cuisine and has opened Culinary Studio Hideo in Chatswood on Sydney's north shore.
Hideo is a keen proponent of Kikkoman Soy Sauce, describing it as a "traditional super seasoning" that will suit a wide range of cuisine styles. "Kikkoman Soy Sauce has an infinity of applications across any nationality of cuisine," Hideo emphasises, "and I highly recommend it.
"I've been using it a long time – I came to Australia 40 years ago when there was only one distributor supplying Kikkoman here," he remembers.
"Kikkoman Soy Sauce is a very versatile product. A drop in your bouillabaisse will add that warming touch for a winter dish. For steak or poultry, just a few drops will give you an enhanced taste, a more exotic flavour. It's very much a complement to any cuisine. And for the chef, there's always good results when you use Kikkoman – no negatives, just positive flavour and taste."
Hideo says it's the authentic traditional brewing process that Kikkoman follows which makes the difference. "Kikkoman is a brand I can trust. Some of the other soy sauces which don't follow the traditional brewing process have much more variation in taste, but Kikkoman is always consistent.
"Kikkoman Soy Sauce has that flavour quality that in Japanese we call 'umami'. People have taste sensations like salty, sweet, bitter and sour – umami is 'more than delicious'. In Japan we grow up with this concept, we understand the meaning of the word, and now English-speaking people are starting to use it too.
"Kikkoman has authentic umami and that's the difference between it and other brands. It's an essential part of cooking for me – and a chemically produced soy sauce which is made in a few days or weeks will taste completely different. For the authentic umami flavour you must use Kikkoman."
Article courtesy of Food Service Gateway.