The Kikkoman Makoto range is


gluten free and will bring that authentic flavour to your choice of ingredients and dishes.
We're excited to introduce our fresh new Makoto range!
We know that alot of people are enjoying cooking at home and experimenting with dishes more and more these days, and that gluten free, vegetarian, vegan and plant-based ways of eating are becoming more popular. That's why we've created our Makoto range! The Makoto character stands for truth, faithfulness, honesty and integrity, and our new range delivers that traditional Kikkoman superior quality, your know and love.
The range is gluten free, and also has options that are perfect for vegetarian, vegan and plant-based diets. Makoto together with Kikkoman soy sauce, means any Japanese or Asian dish can now be made at home!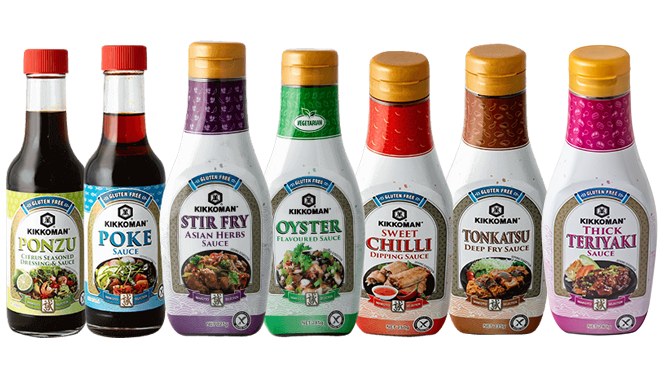 Explore the Makoto range