Food Manufacturing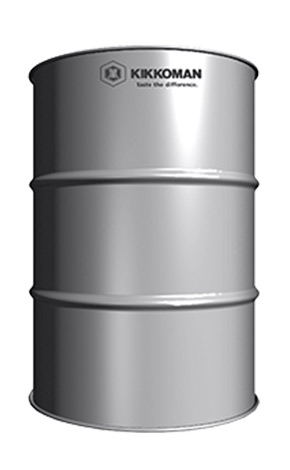 Soy Sauce – Standard
200lt
Naturally brewed "shoyu" soy sauce, is produced from water, soybeans, wheat and salt using a natural brewing process which consists of using enzymatic actions of specially selected micro-organisms during fermentation. The brine fermentation takes months and results in the formation of various acids, alcohols and other flavour compounds by yeast, and lactic acid bacteria. Tart, sweet, salty flavor with beefy, brewed notes; distinctive fermented bouquet.
Colour
Clear, dark reddish-brown color. Kosher certified.
Important
Our products are solely made from Non-GM ingredients. Contains no chemically hydrolysed vegetable protiens and /or carbohydrates, chemical preservatives, artificial sweetners, flavours or colours.
Usage
Prepared meals (including meat, poultry, vegetables and seafood), Bouillons and gravies, soups, sauces, liquid marinades, meat, salad dressings, topping sauces. Suitable for all cuisine types. savoury, sweet and bakery applications.
Functions
Aroma, Maillard reaction, tenderness, colour, fat-free/reduced fat, vegeterian, precursor, provides amino acids, Natural flavour enhancer – umami (savouriness), a replacement for salt