Karaage chicken, kimchi mayo, shallots, sesame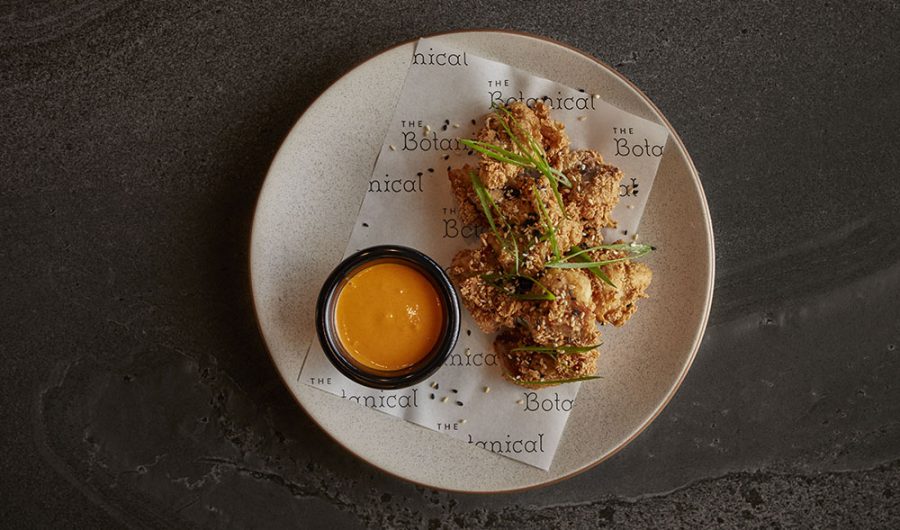 Karaage chicken, kimchi mayo, shallots, sesame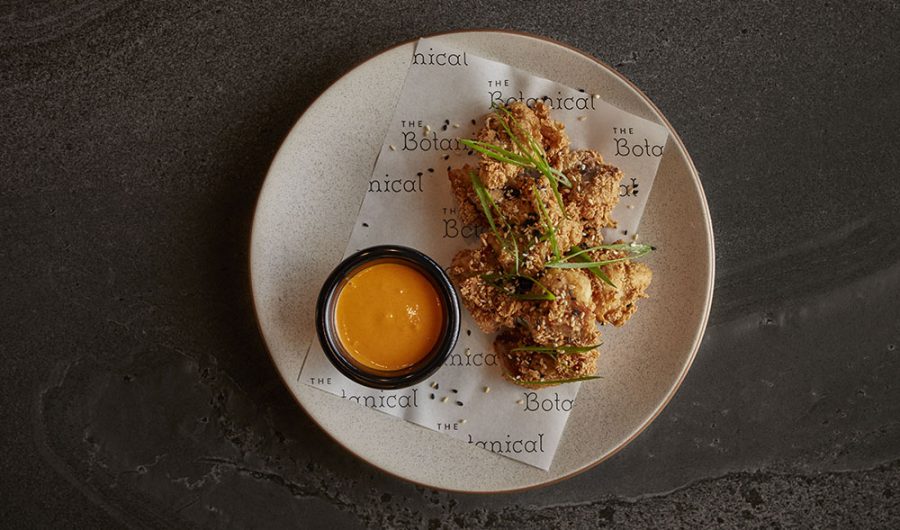 Soy Poached Whole Chicken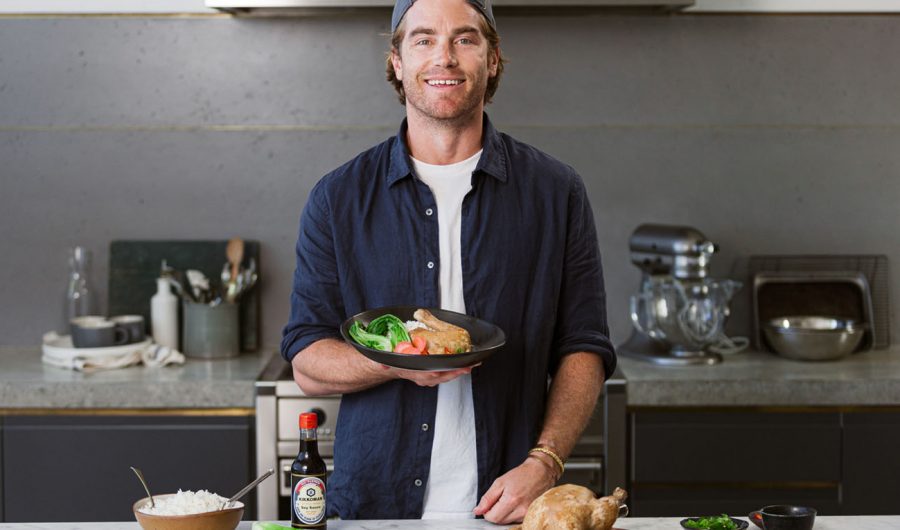 Soy Poached Whole Chicken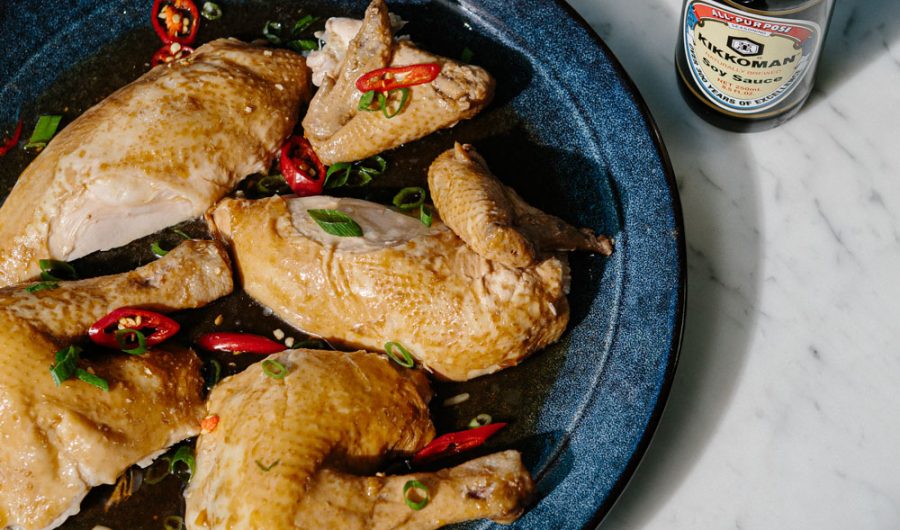 Whole chicken braised in a chinese-style flavoursome broth with a strong aromatic taste and creates a tender and delicious result. Re-create this Cantonese classic comfort dish at home with Kikkoman Soy Sauce.
Hot Sesame Chicken Stir Fry with Sesame, Ginger and Soy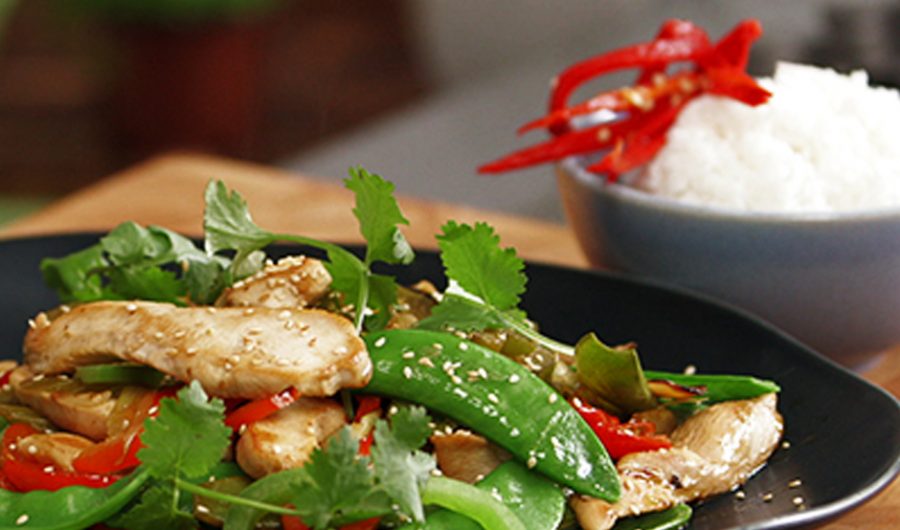 Soy-Poached Chicken and Green Mango Salad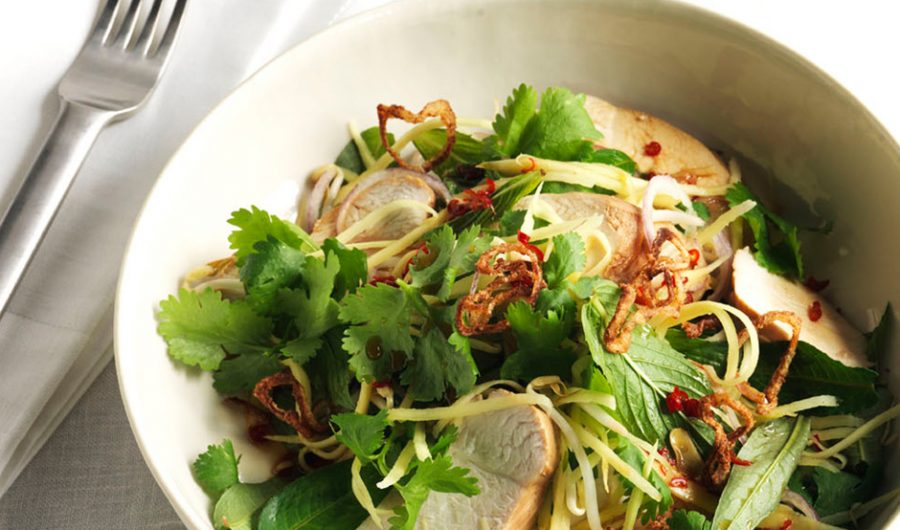 Chicken Stir Fry on Lettuce Cups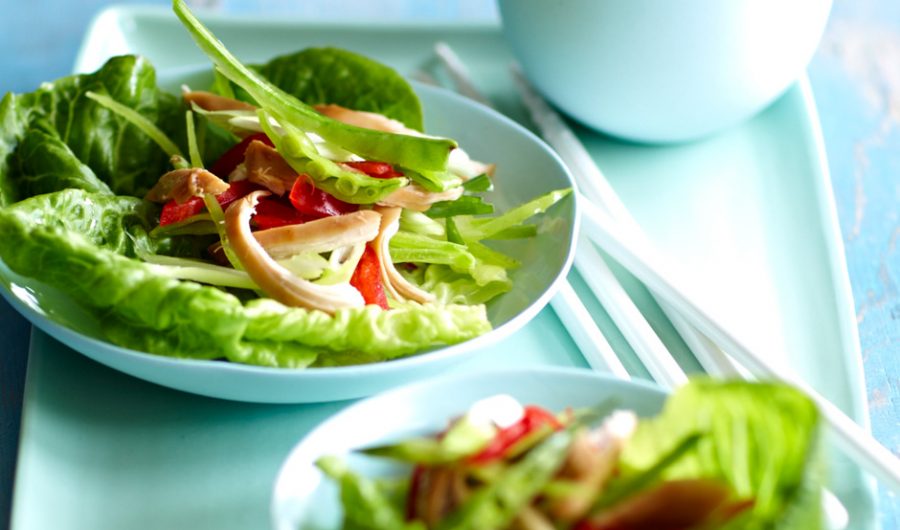 Barbecue Chicken & Apricot Skewers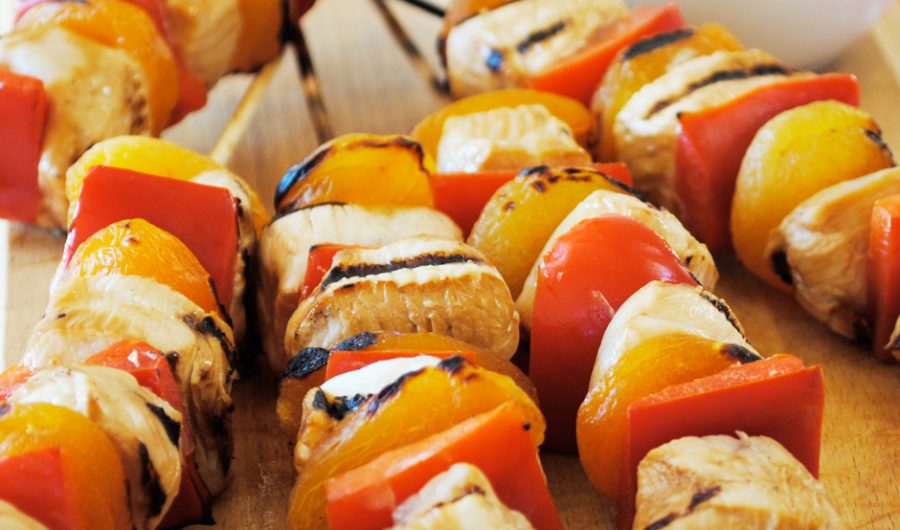 Orange Chicken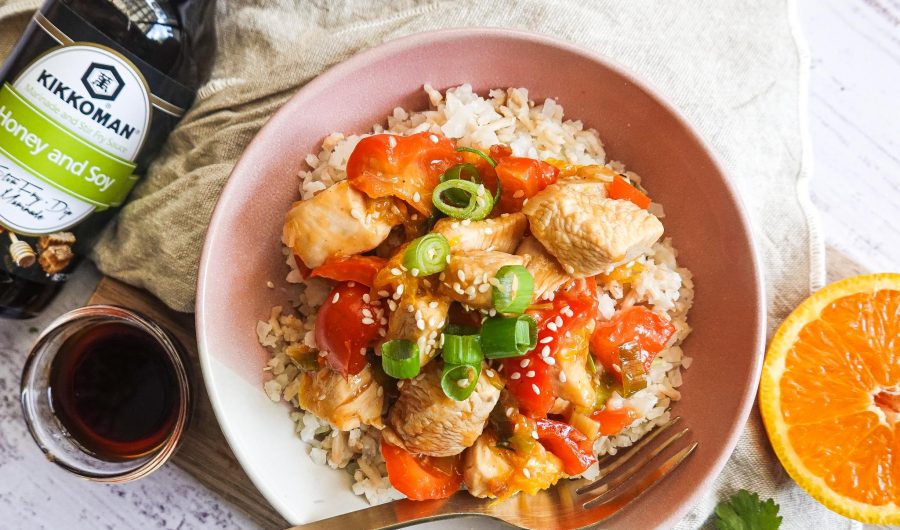 This delicious recipe is made with one of our favourite winter fruits – oranges. Using Kikkoman Honey Soy Marinade and Stir-fry sauce is a great alternative to using soy sauce and honey separately and makes this dish even simpler to prepare.
Charcoal Roasted Barramundi, Vadouvan, Young Garlic & Coriander