Soy Sauce facts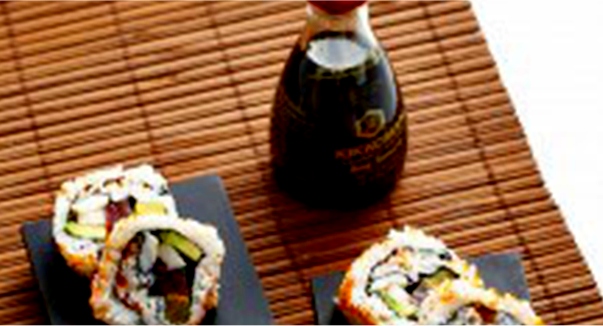 Frequently Asked Questions
How long will Kikkoman sauces keep after opening?
Kikkoman Soy Sauce will keep for several months. The products all have BEST BEFORE dates on the back of the labels and should be quite fine up to this date so long as they are refrigerated after opening.
Do I need to refrigerate my Kikkoman Soy Sauce?
Once opened, the soy sauce will start to lose its freshness and the flavour will begin to change. By refrigerating the sauce, the flavour and quality will remain at their peak for a longer period. As long as no water or other ingredients have been added to the soy sauce, it would not spoil if it had not been refrigerated.
Do my other Kikkoman sauce products also need to be refrigerated?
Yes, they should be refrigerated after opening to preserve their quality.
Does Kikkoman make a gluten-free soy sauce?
Yes. Kikkoman Gluten-Free Soy Sauce, this product is made of water, soybeans, rice and salt. It has the same flavour-enhancing qualities and premium flavour as our regular soy sauce, It is also approved by the Australia and New Zealand Coeliac Society.
Is Kikkoman Soy Sauce made from genetically modified soybeans?
All Kikkoman sauces and marinades available in Australia are made using non-genetically modified soybeans and wheat.
Is there any alcohol in Kikkoman Soy Sauces?
Kikkoman Soy Sauce is a naturally brewed product like wine or beer. It is made from soybeans, wheat, salt and water. During the fermentation process, the wheat starches are broken down to sugars and part of the sugar is changed into alcohol. The alcohol adds to the aroma and overall flavour of our Soy Sauce. This product contains approximately (1.5% - 2% alcohol by volume).
Does Kikkoman Soy Sauce contain nuts, eggs, dairy and shellfish?
No. Kikkoman Soy Sauce is Naturally Brewed and made from soybeans, wheat, salt and water only. Please note that Kikkoman products contain only the ingredients as listed on the products.
Does Kikkoman contain additives?
No, Kikkoman Soy Sauce contains only four ingredients: soybeans, wheat, salt and water. These are combined in a natural fermentation process to create Kikkoman Naturally Brewed Soy Sauce.
Where are Kikkoman products stocked?
Australia: Coles, Woolworths, IGA and Costco. New Zealand: Countdown, New World, Pak 'n' Save and Four Square stores.
Are your products Kosher certified?
Kikkoman Soy Sauce and Kikkoman Gluten Free Soy Sauce are Kosher certified by Kosher Australia Pty Ltd.